In slots we trust
Progressive Prize Pool
186.44 EUR + 500 Freespins
Leaderboard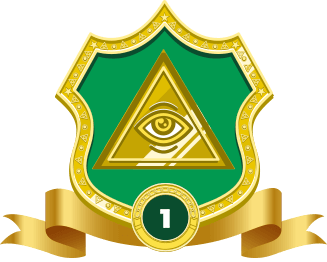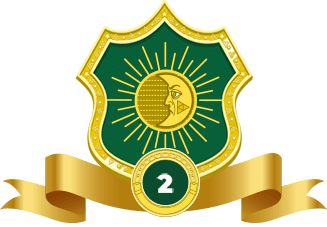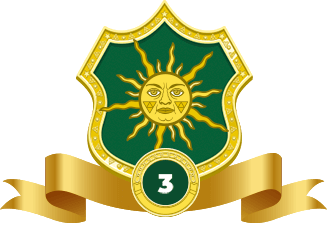 | № | Player | Bets | Prizes |
| --- | --- | --- | --- |
| 1 | Dennis | 19089.09 | |
| 2 | Marlyn | 15421.35 | |
| 3 | Edyta | 13409.61 | |
| 4 | Alexander | 9275.95 | |
| 5 | Milaika | 9034.00 | |
| 6 | Daniela | 8702.70 | |
| 7 | Nadine | 8551.00 | |
| 8 | Derar | 7954.00 | |
| 9 | Emrah | 7951.65 | |
| 10 | Fouad | 7820.35 | |
| 11 | Naushad | 7762.19 | |
| 12 | Jesse | 7262.72 | |
| 13 | Ewa | 7146.65 | |
| 14 | roelf | 7061.60 | |
| 15 | Euredice | 6773.15 | |
| 16 | Vasileos | 6307.27 | |
| 17 | Jazz | 5701.00 | |
| 18 | Dennis | 5654.50 | |
| 19 | Marijana | 5314.29 | |
| 20 | Mirjam | 4784.38 | |
| 21 | Else Evalina | 4739.40 | |
| 22 | Vasile Mihai | 4157.85 | |
| 23 | Angela | 4100.30 | |
| 24 | Augustina Magdalena | 4085.67 | |
| 25 | Stephan | 4050.53 | |
| 26 | Erik | 4046.50 | |
| 27 | Joyce L | 3821.80 | |
| 28 | Lydia | 3792.27 | |
| 29 | Mandy | 3718.35 | |
| 30 | Jamie | 3265.60 | |
| 31 | Fatima | 3234.60 | |
| 32 | Stanimir | 3228.90 | |
| 33 | Kevin | 3030.25 | |
| 34 | Tayrina | 2922.60 | |
| 35 | Max | 2799.15 | |
| 36 | aihan | 2766.44 | |
| 37 | clyde | 2663.30 | |
| 38 | Diana | 2584.05 | |
| 39 | Anthmar Albert | 2549.28 | |
| 40 | Burak | 2487.50 | |
| 41 | Ece | 2446.22 | |
| 42 | Szilard | 2220.95 | |
| 43 | Okan | 2153.37 | |
| 44 | Claudia | 2115.95 | |
| 45 | Mehmet emin | 2058.95 | |
| 46 | Renate | 1992.95 | |
| 47 | Joachim | 1847.70 | |
| 48 | Bintje | 1756.25 | |
| 49 | Hendrika | 1739.70 | |
| 50 | Marlena | 1718.60 | |
| 51 | Andreea | 1670.40 | |
| 52 | Stefan | 1634.65 | |
| 53 | Wiepke | 1610.95 | |
| 54 | Dani | 1597.30 | |
| 55 | Paulina | 1504.40 | |
| 56 | Marjolein | 1452.71 | |
| 57 | Jacqueline | 1366.50 | |
| 58 | Cynthia | 1336.80 | |
| 59 | Aydin | 1330.90 | |
| 60 | Weronika | 1294.50 | |
| 61 | Laura | 1251.50 | |
| 62 | Jasmin | 1232.64 | |
| 63 | Lennart | 1227.45 | |
| 64 | Shareen | 1215.55 | |
| 65 | patrycja | 1204.80 | |
| 66 | Luis | 1201.22 | |
| 67 | Bart | 1197.10 | |
| 68 | Tobias | 1180.75 | |
| 69 | Sanja | 1173.60 | |
| 70 | Florian | 1159.96 | |
| 71 | Edwin | 1136.55 | |
| 72 | Eliane | 1108.00 | |
| 73 | Eli | 1055.72 | |
| 74 | Constantin Vasilica | 1048.70 | |
| 75 | Henricus | 1027.70 | |
| 76 | Adriana | 1025.20 | |
| 77 | Cihan | 997.11 | |
| 78 | Zivile | 990.50 | |
| 79 | Stefanus | 988.20 | |
| 80 | Francisco Ednardo | 975.05 | |
IMPORTANT! This Tournament has a progressive prize pool. The more bets are made during the time of the tournament - the higher are the payouts!
The tournament is open to all casino players that made at least one deposit.
The points are credited for placing bets in slots (table games and live dealer games do NOT count towards the race results).
Get points for your bets following the "€1 (or another currency equivalent) = 1 race point" formula.
The tournament results are displayed in real time.
The prizes are awarded after each round of the tournament.
General bonus terms and conditions must be observed.
IMPORTANT!
Free spins will be added to a slot game you pick from our list. This list is updated monthly. All the race prizes, both cash and free spins, are to be wagered X5. All winnings should be wagered within 14 days.